First up for this year's spring wedding trend is color, and not just any ol' color, we're talking neutrals and soft hues. Last year was all about the glitz  and pizazz, in contrast we are currently seeing weddings that are much more relaxed. Couples are seeking out venues with more openness and room to breathe, as well as selecting softer fabrics and toned down colors. Seems like #FrankieSaysRelax is the new #TurnUp!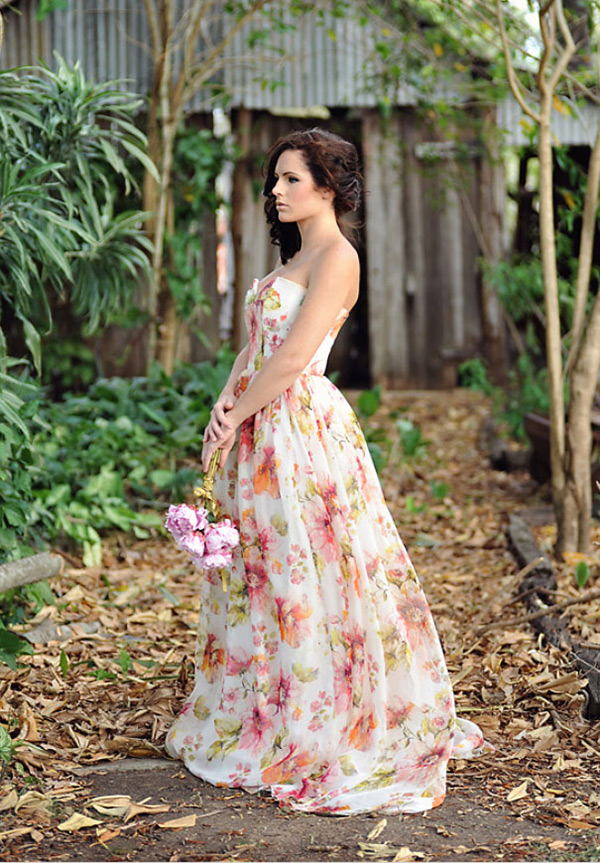 What says 'Spring' better than flowers? The latest spring runway bridal gown trend is floral print! Season after season we've seen floral print take over the bridesmaid's gowns, now it's time for the bride and we couldn't be more excited! Adding print to the gown brings a sense of personality to the dress that is sometimes missed when going for the more traditional gown. Now the bride can select a floral pattern to be in theme with her decor, as well as showcase the elegance and grace a floral print can bring to her overall look.

Instead of going the traditional route, couples are going for a more unique registry. You'll be seeing more gift options geared toward decor and less toward fine china, or toward the  hobbies and activities they love doing together. But the one that takes the wedding cake of gift registries is the Honeyfund – this is a registry where guests can gift money towards the couple's honemoony – what a great idea!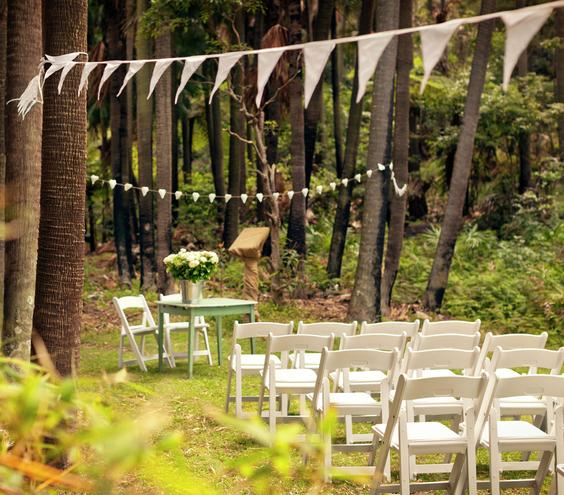 We touched on this a bit already, but it is really something our client's are asking for so we felt it deserved its own section – open spaces! Whereas last year's wedding hype was 'rustic chic' or 'vintage glam' this year we're having requests that include smaller guest lists, relaxed decor and a ton of scenery! Where the environment becomes it's own decor item. Look out for vineyards and cozy forest nooks. This is also a great way to stay on budget, and perhaps save some cash, check out somewhere public that doesn't charge, or has a minimal fee for ceremonies, etc. Now get out there and breathe in all that freshness!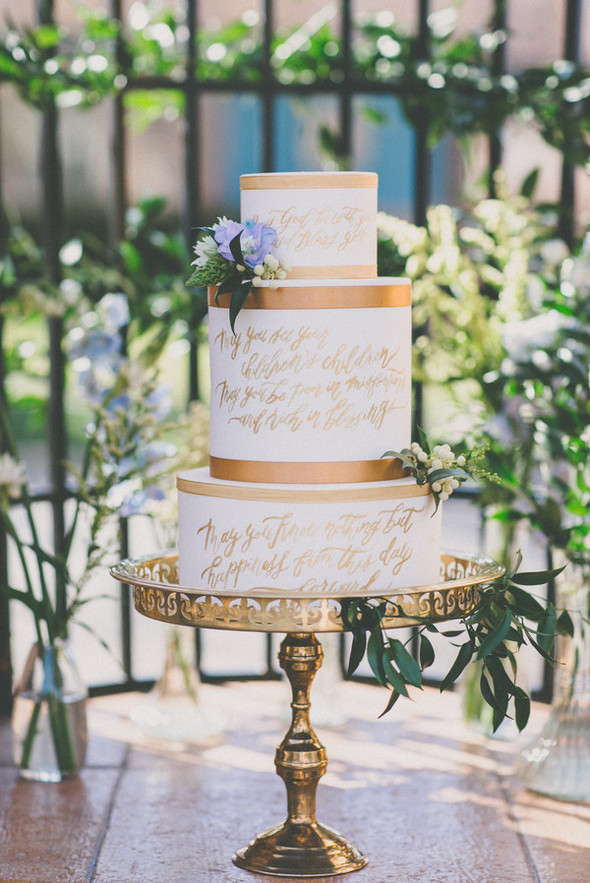 Lastly, and certainly not least, because cake will never be 'least' – is text on cake! The latest wedding cake craze is to express your love story through this delicious dessert. This is such a great creative idea! Do you have a 'couple's song', a phrase you say to one another, a quote that perfectly sums up how you feel about each other? These are just a few ideas that would perfectly execute the 'text cake'.  Of course make sure you're working closely with your baker to ensure the overall look is in sync with your decor. So say it with cake, and then eat the cake – that's what it's there for!
We hope you've enjoyed our spring trend picks, now go smell the newly blooming flowers while scoping out your secret ceremony spot!
Related posts