Company Bio & History
It was late in Autumn of 2002, as the evening dew had just begun to settle along the earth…wait a minute, that's the intro to the steamy romance novel we're reading…back this train up!  The real story goes a little sumptin' like this… What do restaurant management, catering director and hotel sales all have in common?  Trina Chaney-Hoo's resume!  The Planning Company's Owner/Director, Trina Chaney-Hoo, boasts a degree in Hospitality Management, as well as, graduating Summa Cum Laude at Johnson and Wales University, where she also studied Culinary Arts.  After an extremely accomplished 13 years in Miami, Florida, she brought her talents to Palm Beach. With rapid success in corporate meeting planning and social catering, it was perfect timing for Trina to officially launch The Planning Company.  In November of 2002, The Planning Company became reality.  Together, with a few full-time associates and an endless list of on-call staff from all corners of the world, Trina and her team are able to pull off just about anything that you throw their way.   She is continually recruiting staff that is knowledgeable in the field and who have a vested interest in the success of their client events.  From inception to execution, clients are in great hands with The Planning Company!
Trina Chaney-Hoo
Bad-Ass Director/Owner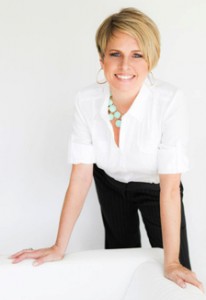 Seriously, she's not THAT serious…unless we're talkin' business!  From the daily functions of owning and operating the company, to summer-time field trips and dance recitals with the kids, she truly is the perfect balance of professional and personal.  Her peers respect her and clients adore her.  Her professional experience is incomparable and her approach will keep you wanting more.  At times, you'd swear she was a machine, but then she laughs and her genuine contagion takes over a room. Whatever she desires, she acquires!