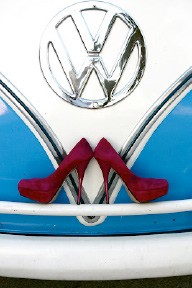 Who doesn't obsess over those kick-ass pair of heels a bride rocks down the aisle!  
Think outside the "shoebox" and grab those heels most wouldn't dare to wear.  Be that unforgettable bride who strutted in those unbelievable heels.  And remember what Christian Louboutin said, "People will stare.  Make it worth their while."
Check out some hot new trends here!
Related posts