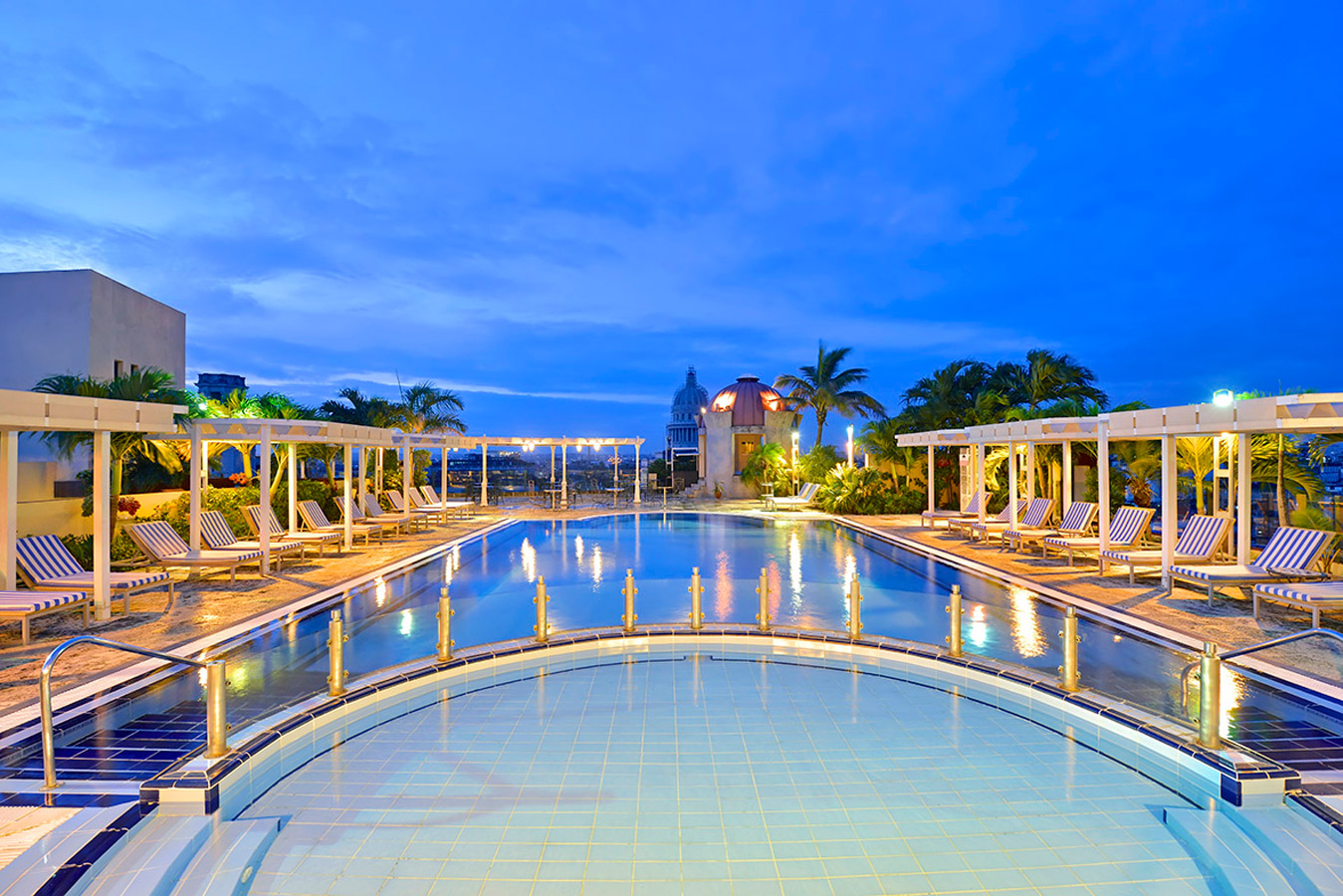 Starting off with Havana's number one rated hotel, the Hotel Parque Central. The 5-star Iberostar hotel is located in the heart of Old Havana, making it the perfect location for visitors to tour the historic city streets, and get an authentic take on Cuban culture! The structure is comprised of two buildings, the first of the Hotel Parque Central combines the elegance of Spanish colonial-style architecture with modern facilities and services, whereas the new building has a totally modern facade; the two structures are linked by an ultra chic underground tunnel.  Both include lobbies, rooms, restaurants, bars and rooftop pools! The Hotel Parque Central offers history, classic & modern architecture, as well as 5-star amenities; making it an ideal destination wedding location!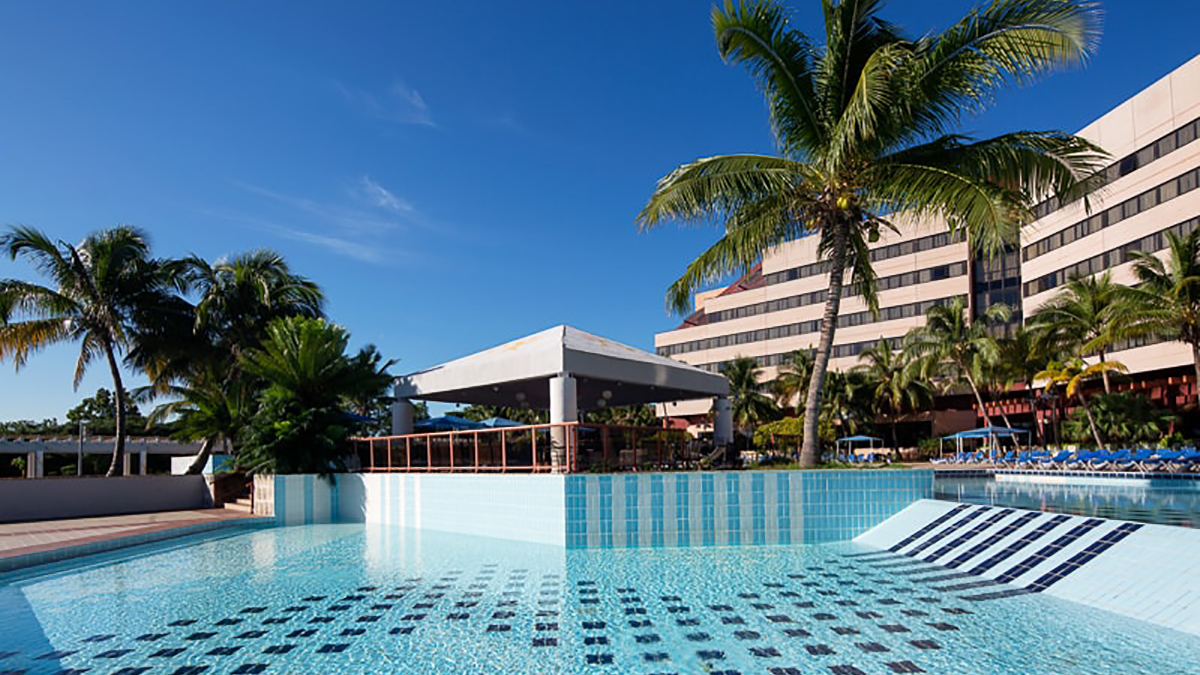 Next up, Memories Miramar Havana! Located in the luxurious residential district of Miramar with an ocean view and  easy access to must-see attractions such as Old Havana, Club Habana beach, and the PabExpo Exhibition. This all inclusive hotel offers top rated amenities and services, including restaurants, bars, swimming pool complex, supervised kids' activities, sun deck, and tennis courts! The Miramar Havana has it all, modern luxury, ocean views, 5-star amenities, central location, and kid friendly activities. All-in-all we'd have to say this hotel is your go-to for an all-inclusive destination!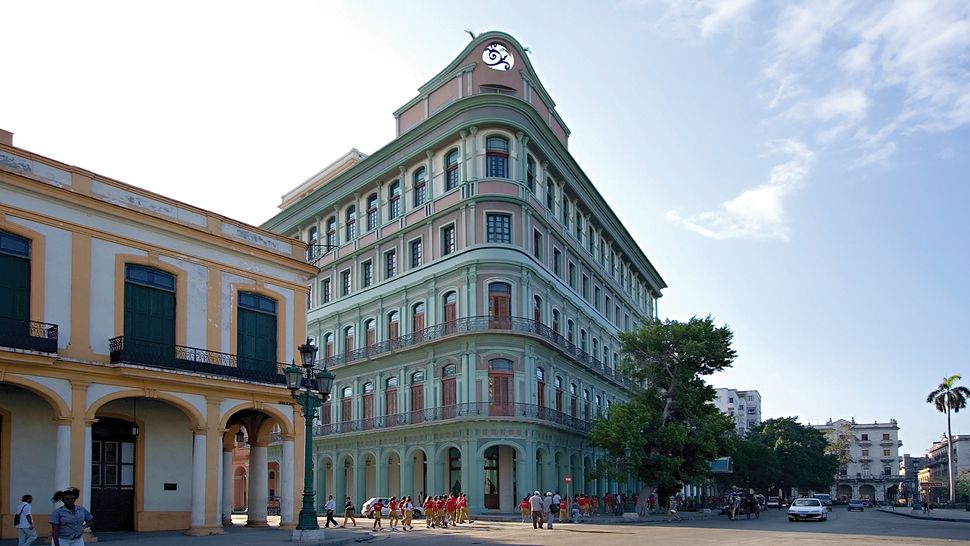 The Hotel Saratoga epitomizes the cities high life. In 2005 the Saratoga was renovated, however it was essential that the building  maintain its original neoclassical facade; floor-to-ceiling French windows with mahogany shutters and framed wrought-iron balconies. The exterior structure exudes an aesthetic from another time, but don't worry you'll enjoy all the modern amenities and services during your stay inside – yes, of course they have wi-fi! The hotel offers a restaurant, bar, spa, pool and fitness center. Also, if you're into cigars and mojitos, then the Saratoga is the place for  you, the rooftop pool overlooks the Partagas cigar factory, the opera house and, around the corner, Floridita, one of Ernest Hemingway's favorite bars and home of the Daiquiri. This modern hotel has a ton of nostalgia, perfect for those vintage wedding enthusiasts out there!
One of Cuba's most iconic hotels, Hotel Nacional de Cuba combines the features of an old Las Vegas Strip hotel with a picturesque Havana location, and will especially appeal to those of you who enjoy live entertainment, vintage cars and history! The hotel has hosted many classic Hollywood movie stars, and has even preserved historical rooms that can be viewed on a tour of the hotel. The hotel prides itself on it's history, featuring memorabilia from it's celebrity guests, priceless works of art and classic American cars that can be seen everyday on their lot – they also have car shows every Saturday. The hotel features 4 bars, a buffet restaurant, 2 a la carte  restaurants, swimming pools, spa, tennis courts, fitness center and so much more! One of the highlights is their Parisian nightclub with its spectacular floor show, there is also live music in the lobby veranda every night. This is a prime place for those who like to be where the action is!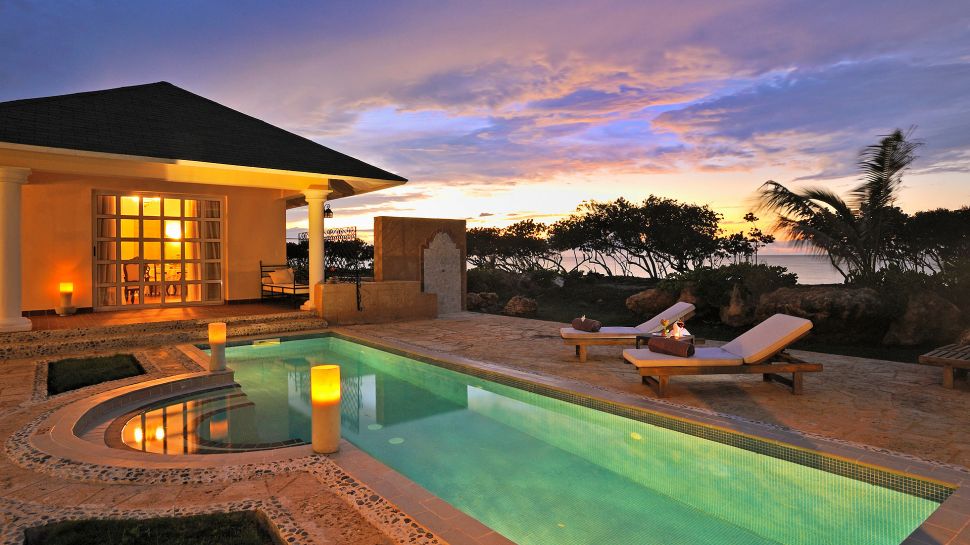 Lastly is the Royal Service at Paradisus Varadero Resort & Spa. We've saved this beauty for last because it's not in Havana, BUT it's worth the 2 hour trip to get there! This ultra all inclusive resort and spa is located close to the cove-shaped beach, set in beautiful gardens with palm trees, sunbeds and large leisure areas. Highlights of this luxury hotel include its seamless integration with its natural environment, spacious lobby, tropical plants, water features with elevated walkways, views of the beach and spectacular sunsets from the terrace. What more could you want?! Oh wait, there is more… Elegant master and junior suites, garden villas with private pools and direct beach access; luxury rooms with sea views, outdoor palapas with VIP service, 12 restaurants, 15 bars, and the list goes on!
I don't know about you, but I think it's time to get to Cuba already! Contact us for all your #DestinationWedding needs!
Related posts