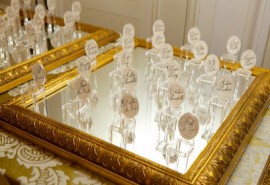 Nobody will be able to get over how fun this new spin on escort cards are! 
Mini acrylic chairs with the names of guests on them to direct reception dinner traffic…
Um, hell yeah!  What a fabulous take home gift for everyone! 
Check these other cool ones out and see what TPC thinks is just too fab! 
Related posts