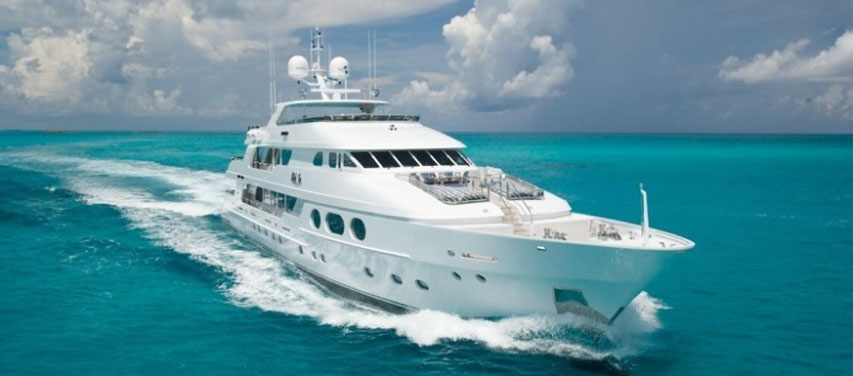 Do you want your upcoming event to be something EXTRA special, and super memorable?! Think outside the box, in fact jump out of the box entirely and head over to your closest marina, because we're taking your next event by sea! Luxury yachts are a fun and exciting way to take your wedding, corporate dinner, milestone birthday, retirement bash, etc. to the next level. Think about it, yachts are fun, fast, adventurous, sexy and uber posh!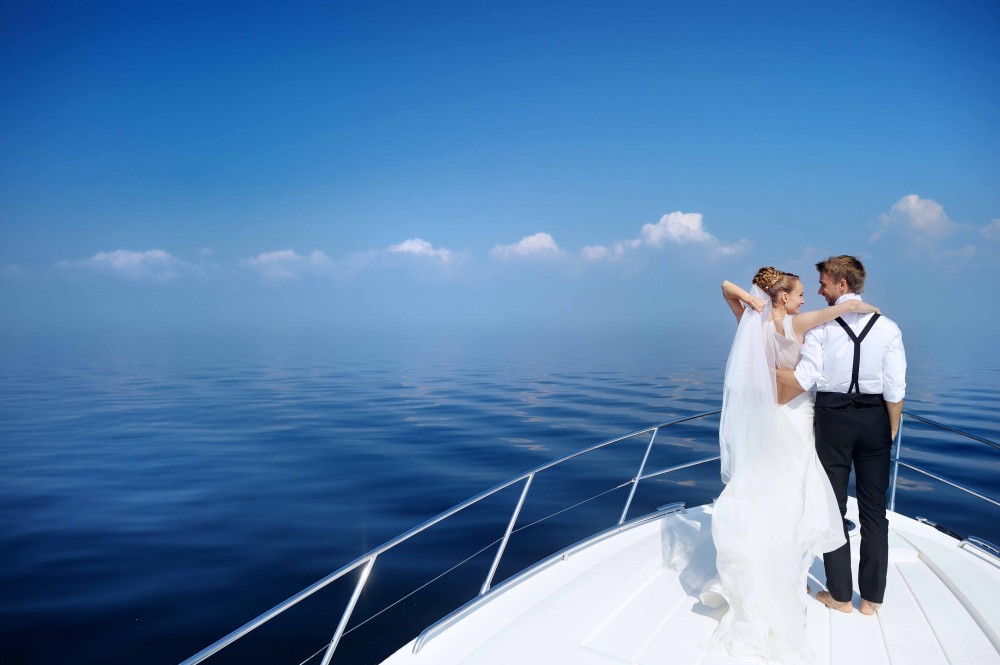 A wedding at sea can't help but be the essence of romance. Just look at that image, what a nuptial metaphor – it's just them against the world! The atmosphere couldn't be more perfect, fresh air, warm sun, cool breeze, tranquil ocean, and love all around.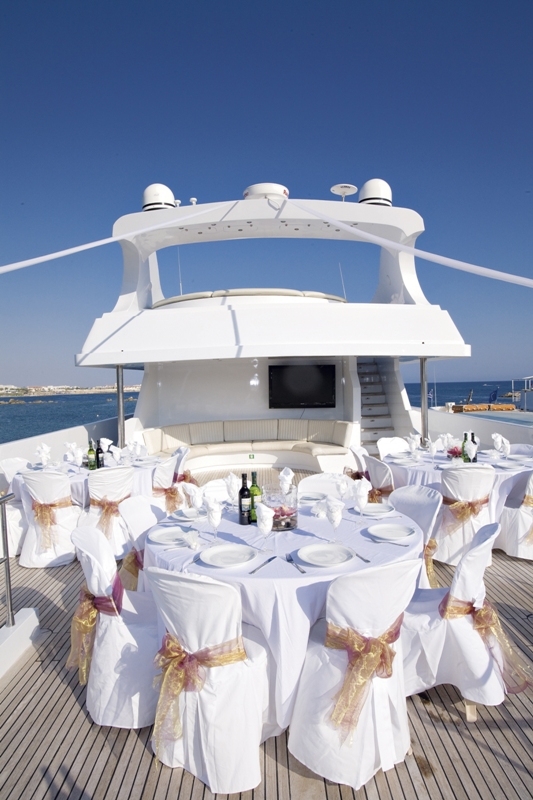 Another beautiful experience with an outdoor wedding cruising the ocean is watching the transformation from day to evening; turning your elegant wedding into a full on 'party yacht' as the sunsets.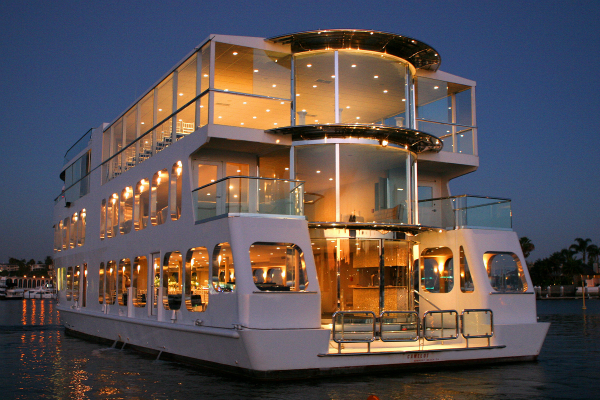 Night time yachting makes for the perfect party atmosphere! Whether you're looking for wedding reception or birthday party ideas these yachts are sure to accommodate. Can you imagine being out in the open waters, music blasting, drinks flowing, lights glowing, and gazing up at a blanket of twinkling stars? Sounds pretty amazing, doesn't it?!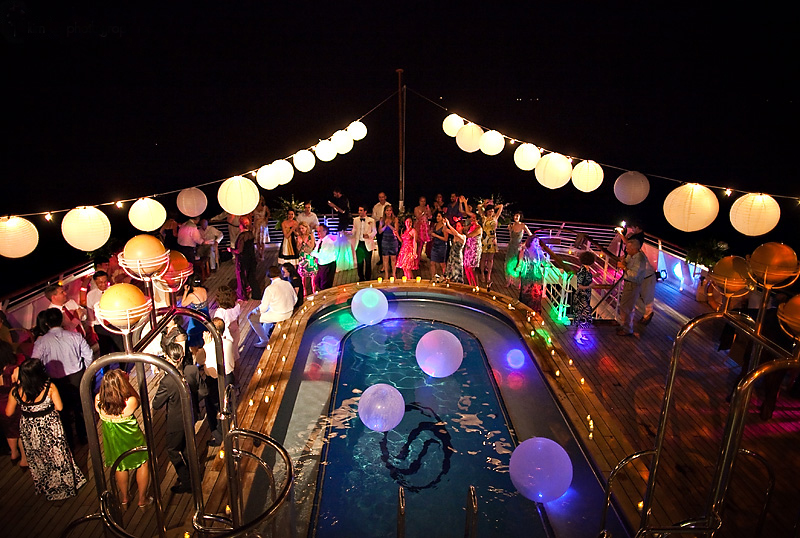 Ok, maybe you're looking for something new and exciting, but more professional. A yacht surely will full-fill all your needs and then some! Your corporate yacht event will absolutely impress your clients, colleagues and even your boss! Sometimes corporate events at hotels, or restaurants can be distracting and impersonal, but with your own chartered yacht you'll be able to connect with your peers and give your clients the undivided attention they deserve.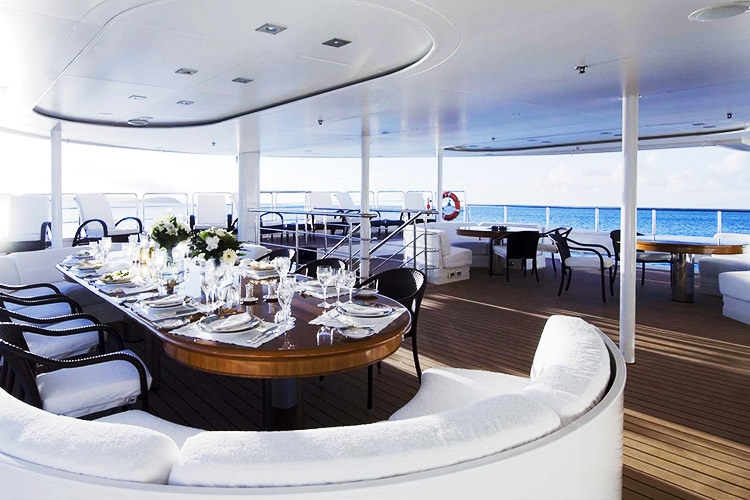 With all the amenities of a 'land' venue,  the versatility to fit any occasion, and the ability to be mobile – there's no question about it, the 'yacht' is the next event trend! Contact us for your next venture out to sea!
Related posts