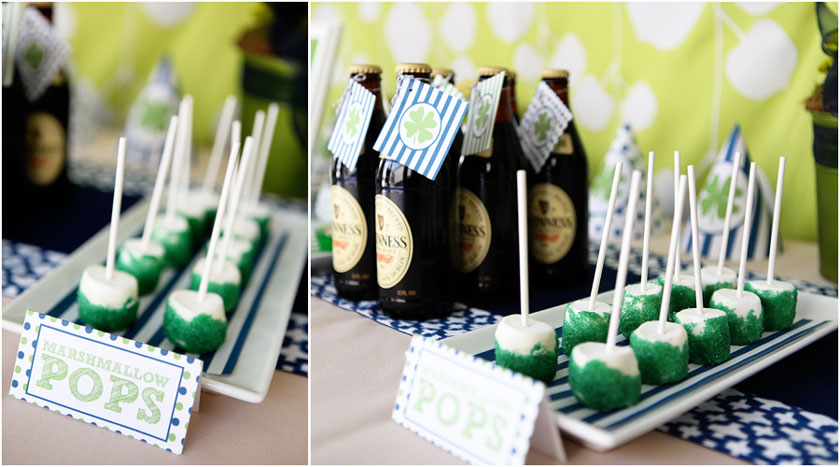 This week we examine the fine art of seasonal holiday decor!
St. Patrick's day – we know what you're thinking, 'St. Patty's Day, that's easy … beer and green…done!' You're not wrong, but let's refine that idea a little bit. Get creative with your decor, and remember the trick is to pay attention to the details!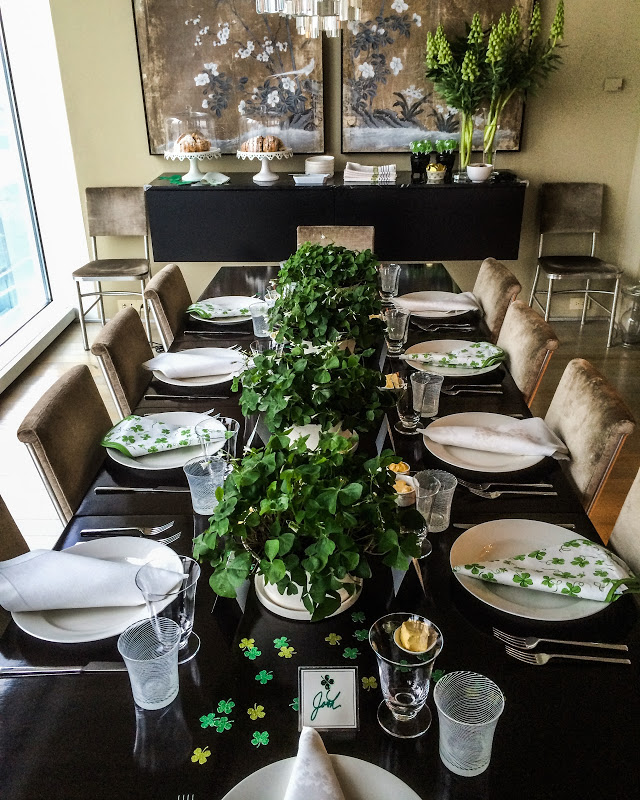 Instead of buying throw away decor, focus on the green goodness provided by mother nature! Your tablescape can incorporate greenery, from potted plants, to clovers, to moss; add candles for mood lighting and drama – it can get as involved as you'd like! Also, if you're using plants and flowers they can double as take-away gifts for your guests. See, getting drunk with your nearest and dearest can be refined AND fun!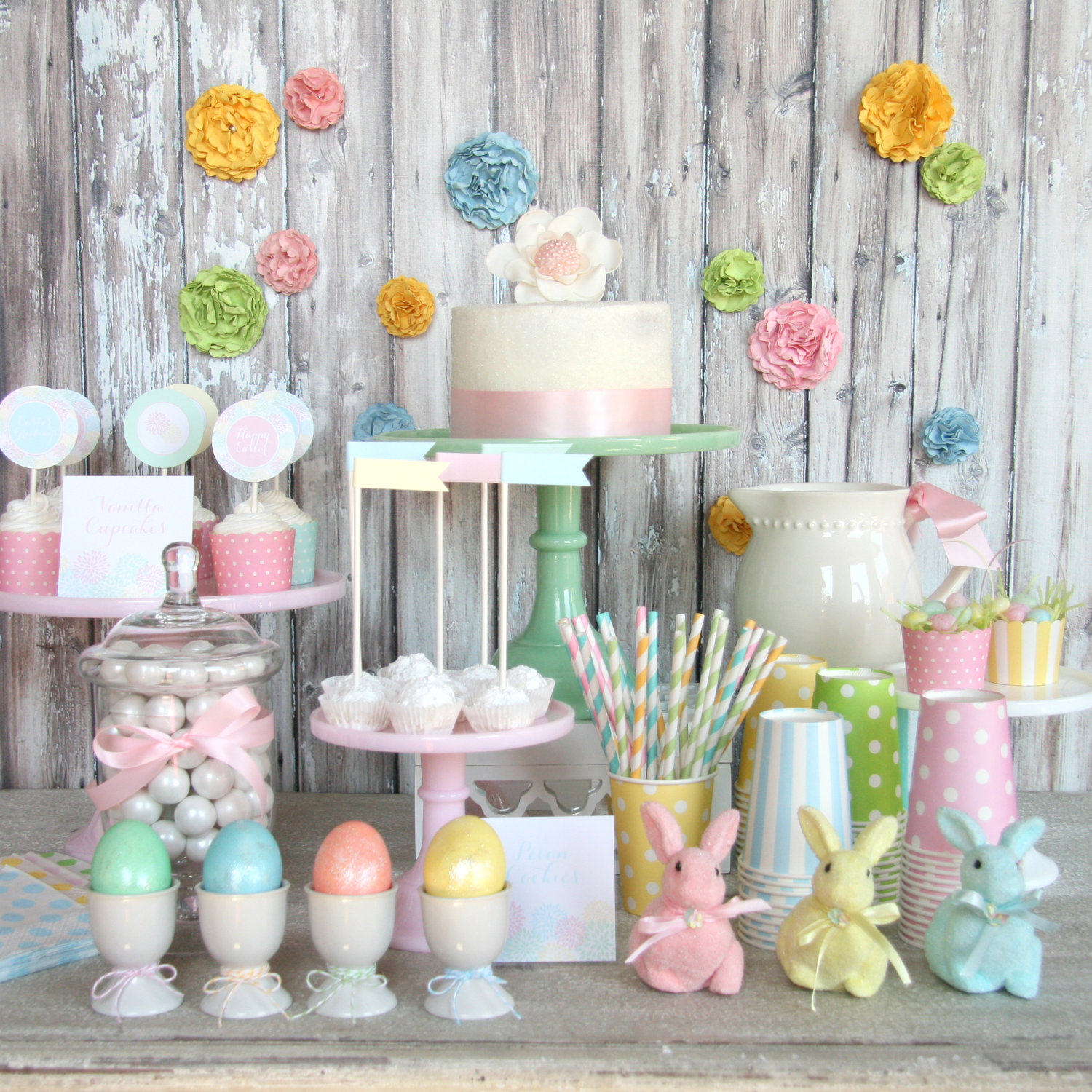 Next up is Easter – religious or not, this holiday is one we all generally choose to acknowledge, whether your focus is on the resurrection, candy or that spring is upon us, we're here to make sure you're set-up to have a great celebration. After all, at it's core, that is what the holiday is about – celebrating life!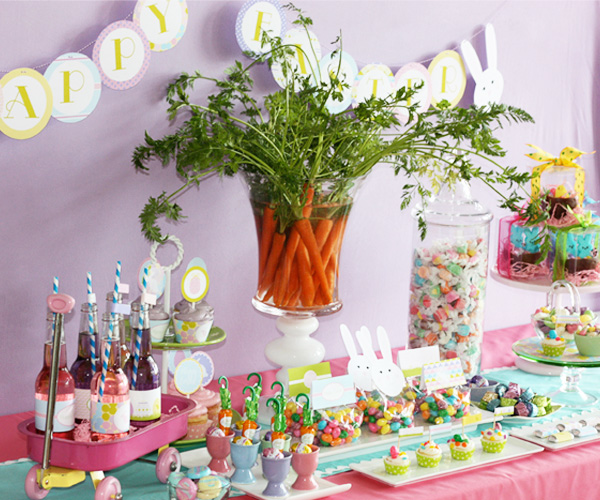 St. Patty's focused on green as an overall decor theme, but with Easter we have an almost unlimited palette to work with! We can range the entire rainbow on this one! There are two ways to go with all this color – bold and bright or soft pastels. Depending on your party plan, choose accordingly. If you're looking to have a fun-filled day with the kids, go for something bolder, or if this is more of a brunch idea we suggest choosing a more muted palette.
Passover is a Jewish spring-time celebration that is very rooted in tradition. The tablescape's main job here is to be a vehicle for the seder (a festive holiday meal, that actually means "order." It is called this because the meal is done in a certain order). Since the most significant part of this celebration is the retelling the story of the Exodus and eating symbolic foods we need to make sure everything has its own special place!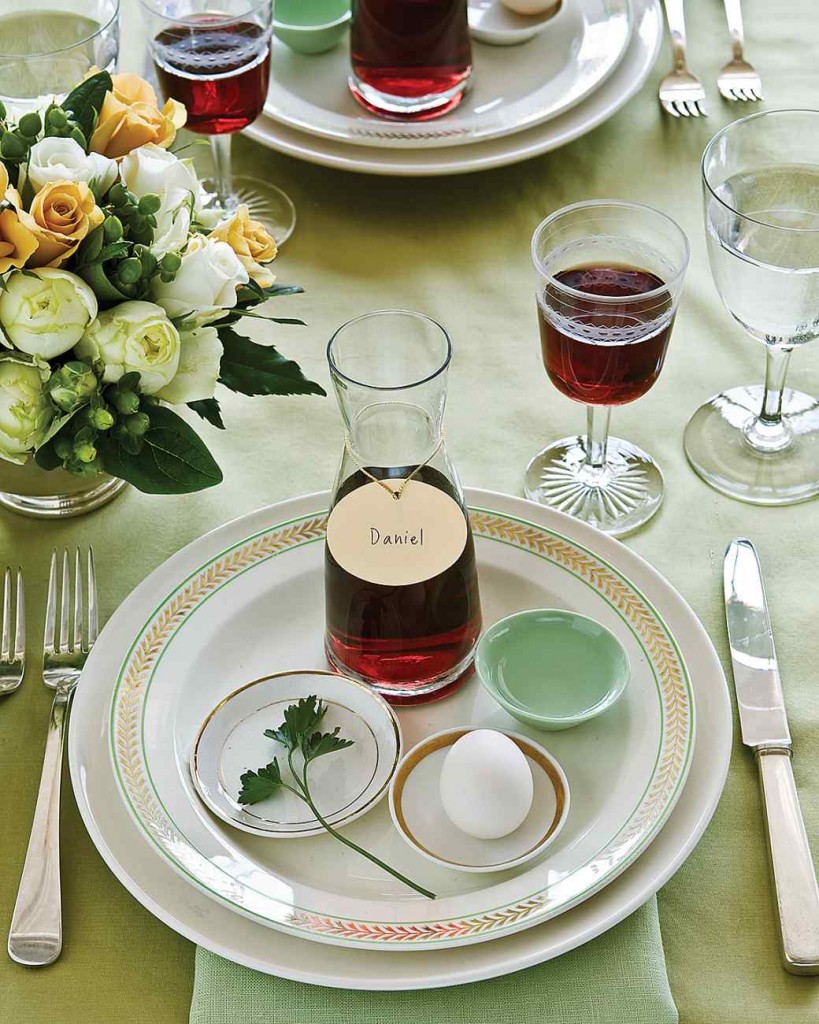 Each place setting should include a plate, flatware, a water glass, a wine glass, and a Haggadah. Spread salt water dishes and wine – or grape juice bottles – out on the table so they are within easy reach. Get creative with your place settings, personalize them and have fun! As long as you remember the six symbolic foods, the matzah and the wine you can't go wrong while creating your Passover seder!
Whatever spring-time holiday you're celebrating, or maybe you're celebrating all three?! (lucky you!) Just remember the art is in the details. Have a clear party plan, pick a color scheme, pick your menu, pick the booze, and keep celebrating life – L'Chaim!!
Related posts