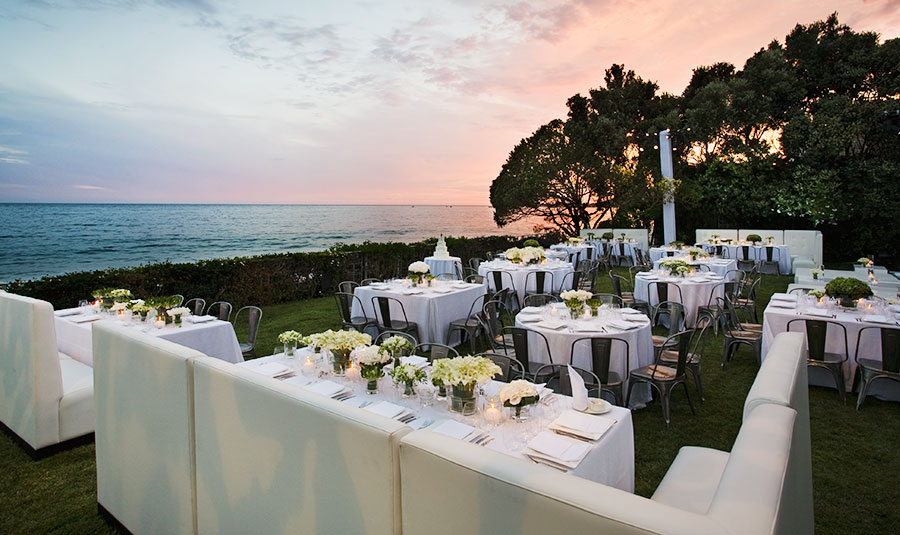 This week we're shouting-out our favorite 'in the biz' event designers and their amazing special event concepts!
Starting off with the extremely talented Colin Cowie, of course. The above image features a modern white anniversary party, in gorgeous Malibu, California. All white everything, tables, seating, candles, florals, etc. What a great way to remember one's wedding, with an all-white reference, signifying that special day – so many years ago, while honoring and celebrating how far you've come together as a couple. A great event has many layers, it's not all a one-liner. This elegant white seated dinner, was then followed by a colorful firework show, and dancing!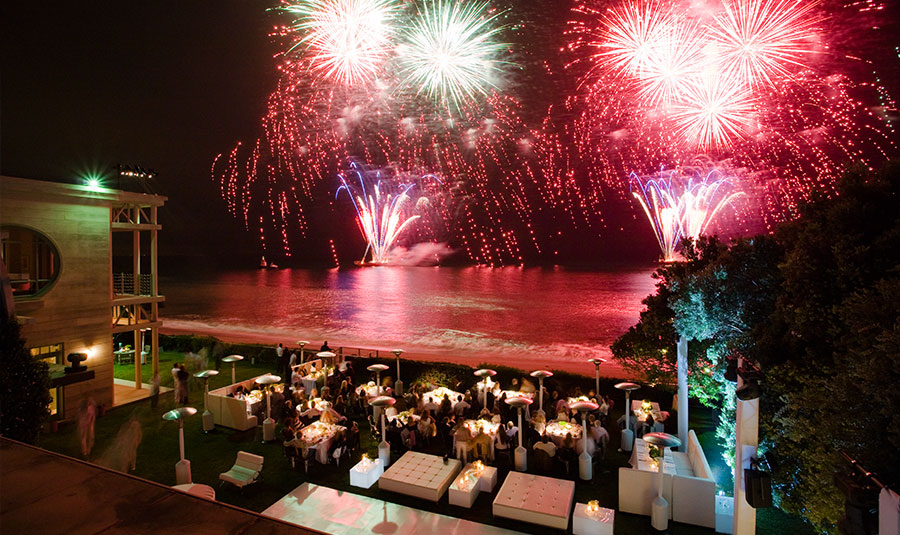 This photo of  fireworks over the water is PERFECTION, and I can only imagine how amazing it was live!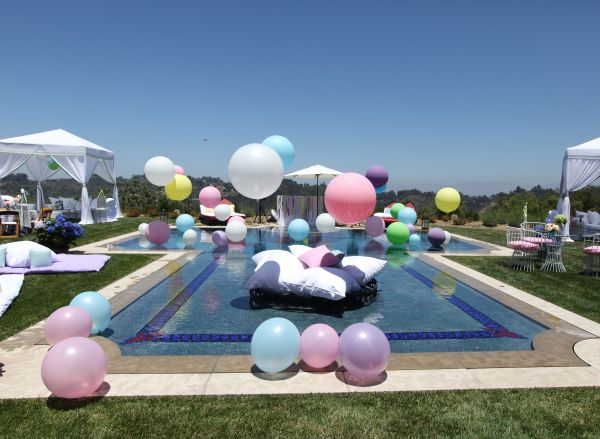 Next up is Mindy Weiss, and her incredible baby shower / gender reveal party! This image is of the stunning home of Giuliana and Bill Rancic. What a beautifully whimsical event, filled with over-sized colorful balloons, floating pool pillows, and tables topped and readied for tea. Of course the most excitement had at these parties is when the gender is revealed, and the fun guessing games you can have with your guests.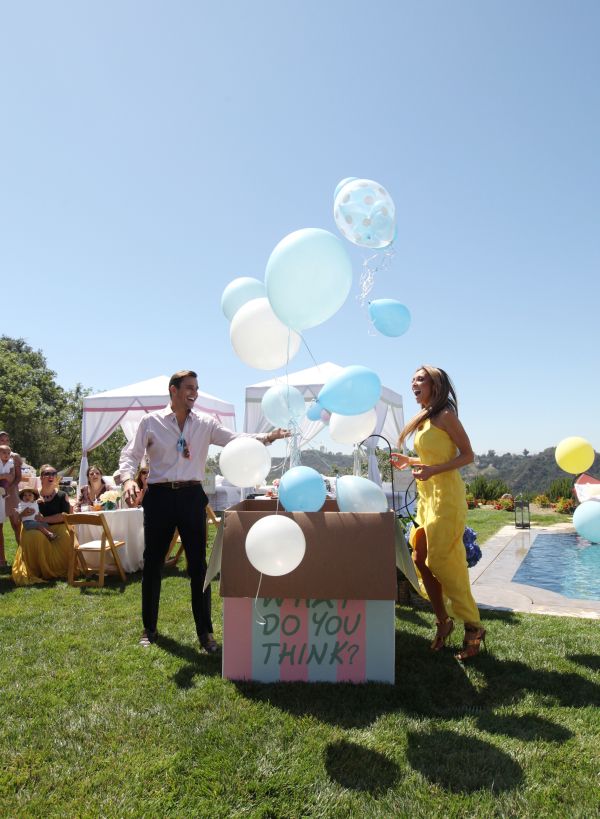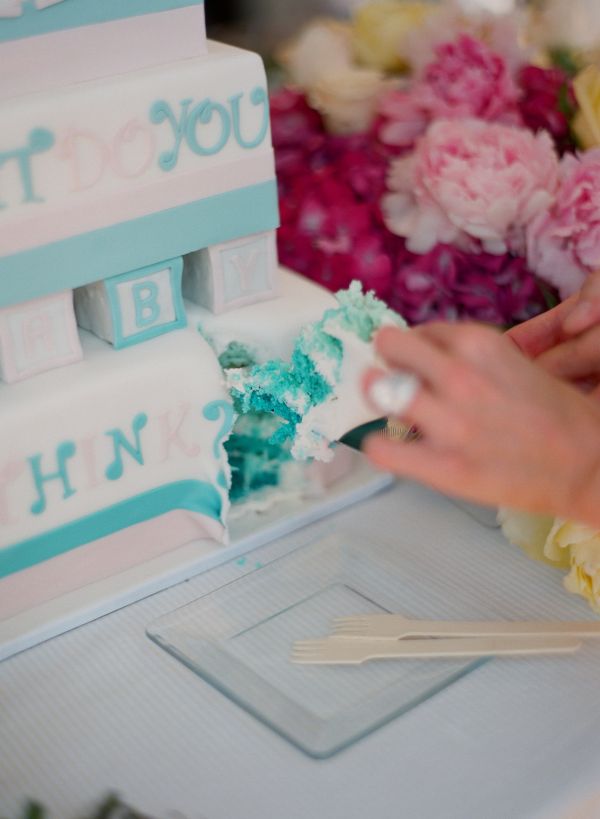 As you can see, and probably already know by now – the Rancic's had a beautiful baby boy!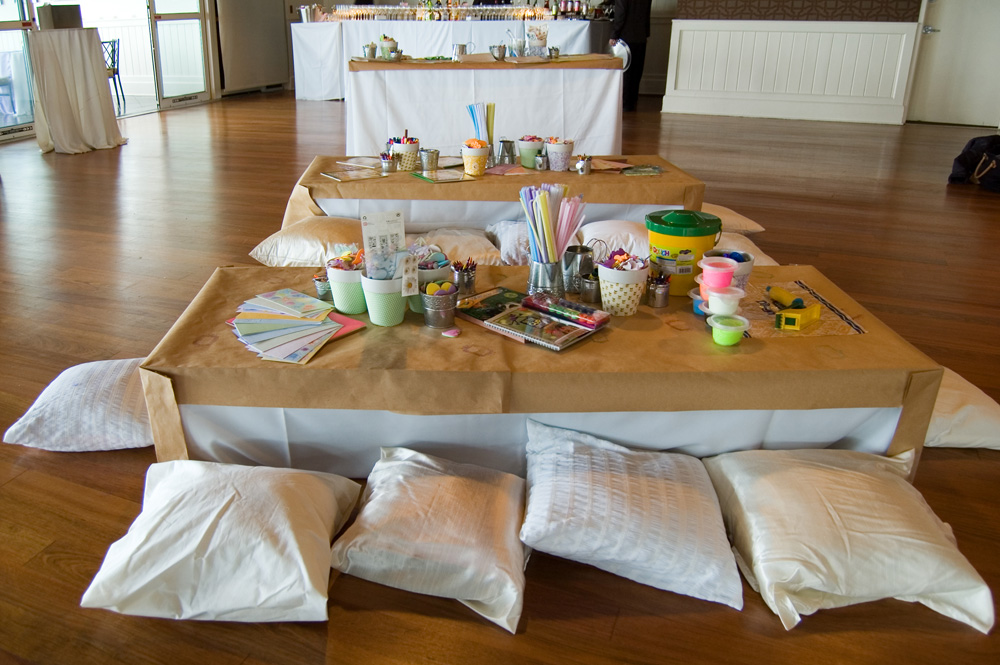 And now on to the wonderful Jess Gordon, who is all about 'Proper Fun'! What does that mean exactly? Here's her definition:
[prop-er fuhn]:(n.) A vibrant, unique atmosphere exuding elegance (adj.) Unpredictably refined (v.) Entertaining without boundaries
This creative concept kids birthday party looks like something I would want to attend – come on adult coloring books are trending! Anyway, what a great way to bring together the kiddos and allow their creative juices to run wild! This atmosphere is inviting and totally geared to the little ones, with low seated tables, all the crafts anyone could want, and staged in a clean (for now), chic modern space. Look out, one of the kids at this party may just be the next #Warhol!
Our next featured designer needs no introduction, the fabulous Ed Libby! We CAN NOT EVENT with this photo and design concept. There are almost no words to describe this exuberantly, lavish, explosion of florals; as if you've just walked into a production of Shakespeare's Midsummer Night's Dream. I can only imagine the glorious aroma during that wedding ceremony. In this design all senses were considered, from vision to smell, and we're not surprised! Bravo #EdLibby!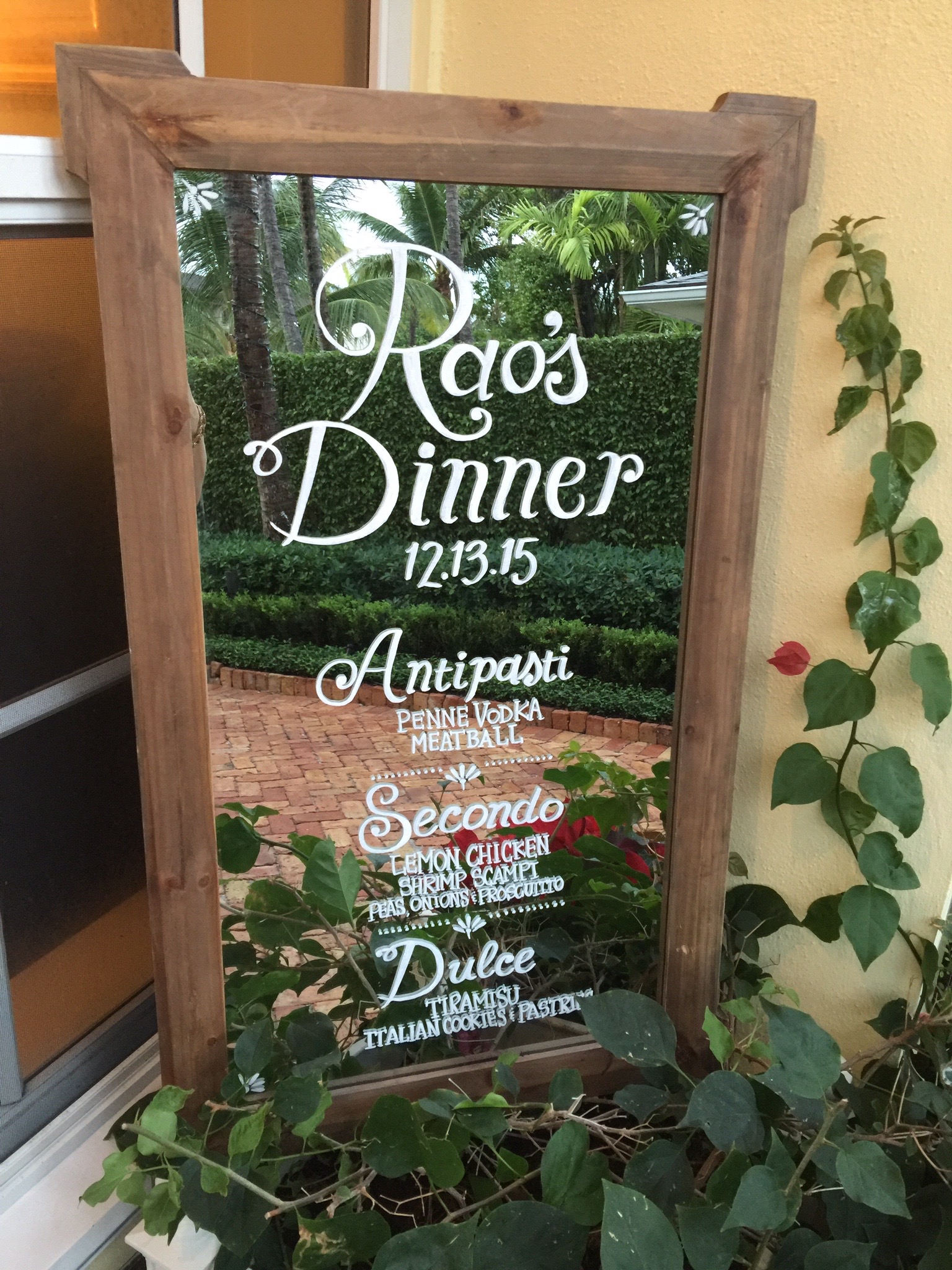 And last, but most certainly not least, is us – yes, The Planning Company! We had the honor and the privilege of designing a dinning experience concept for the legendary Rao's Restaurant. Rao's is a national treasure, at over 100 years old, the establishment wines and dines world famous celebrities, and has three locations across the country – including the 120 year old original restaurant in New York, as well as locations in Los Angeles and Las Vegas.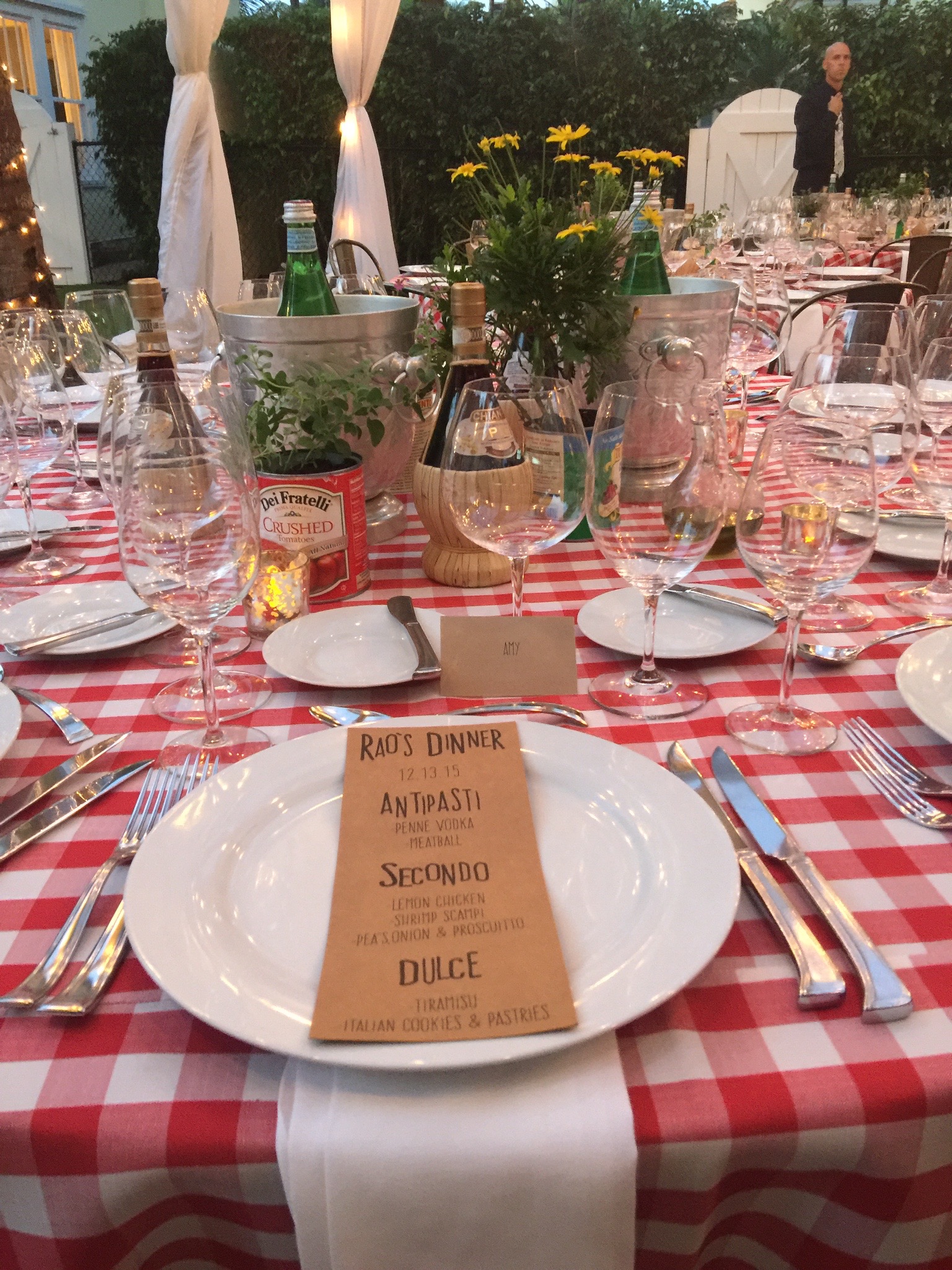 We were also able to showcase our custom amenity abilities by featuring place cards and menus at every seat. We worked closely with the Rao's team to ensure the experience was as authentic as possible.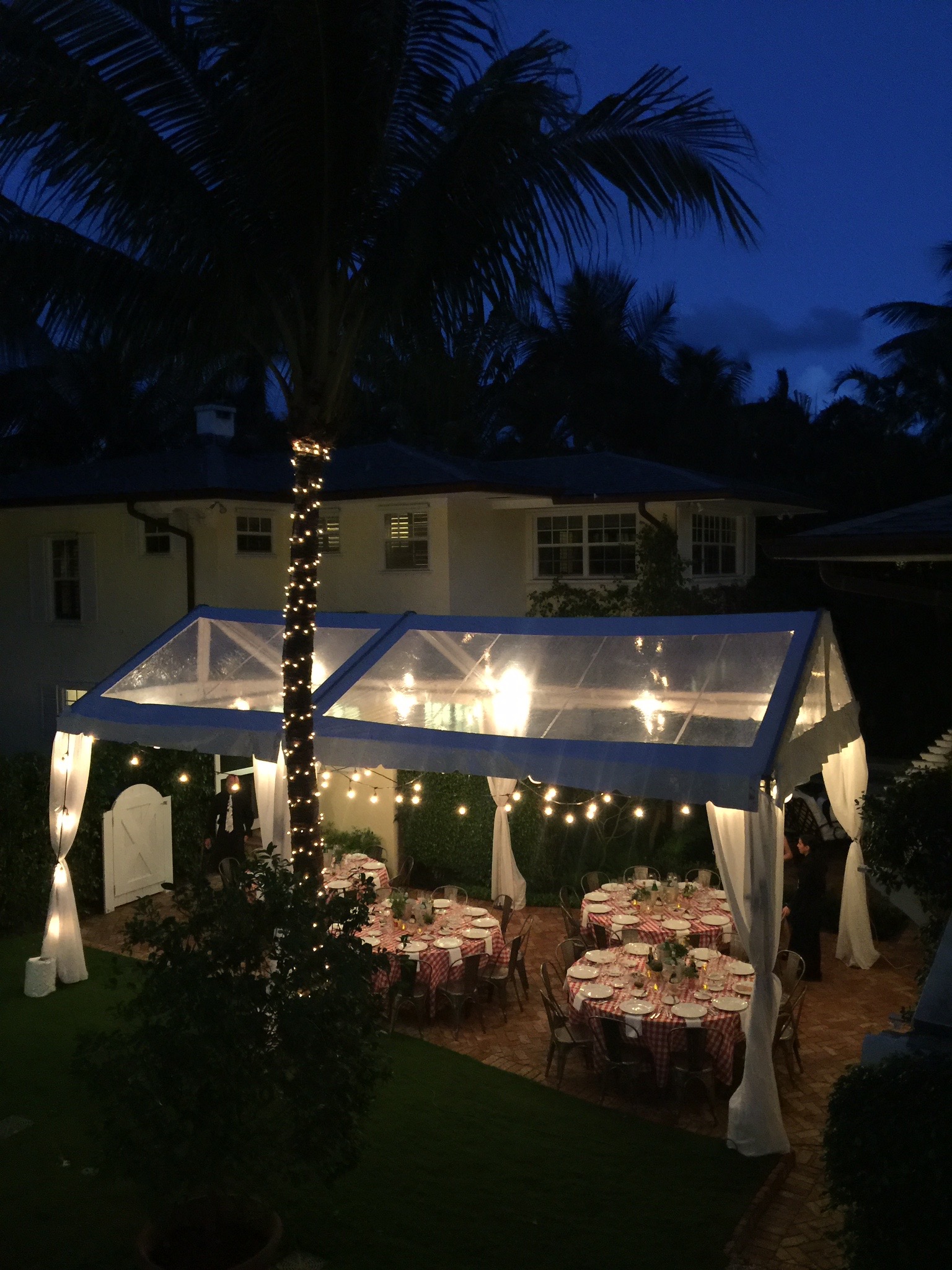 Needless to say the Rao's Private Dining Experience was a HUGE Success! We had such a positive response from all of the guests; they all ate, drank and were VERY merry! We would like to thank the Rao's team for allowing us to be part of such an amazingly special evening.  <3
Related posts