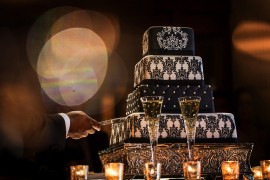 Every celebration is as unique as you and should be a reflection of your distinctive style.
Yet, transforming your dream wedding into reality takes imagination, precision, and organization.
When it comes to orchestrating extraordinary parties, you need an experienced partner to confidently manage all the details for you … so you can approach your Big Day without stress and abundant fun.
After all, the actual planning process should be enjoyable for everyone involved—notably for you.
Every flawless event requires a trusted planner to seamlessly bond together all the little details; the extent of professional assistance, however, depends on how much time, resourcefulness, and patience you can allocate to the wedding planning process.
Related posts