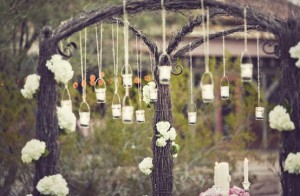 Pinterest
We've done our research on this one – and we are happy to report that this wedding trend is very much still in style and in demand! We're not surprised, after all this has to be the most romantic of all the wedding themes we've come across –it requires such a personal touch. Couples are adding antiques, cherished family heirlooms and traditions into their décor and day-of plan.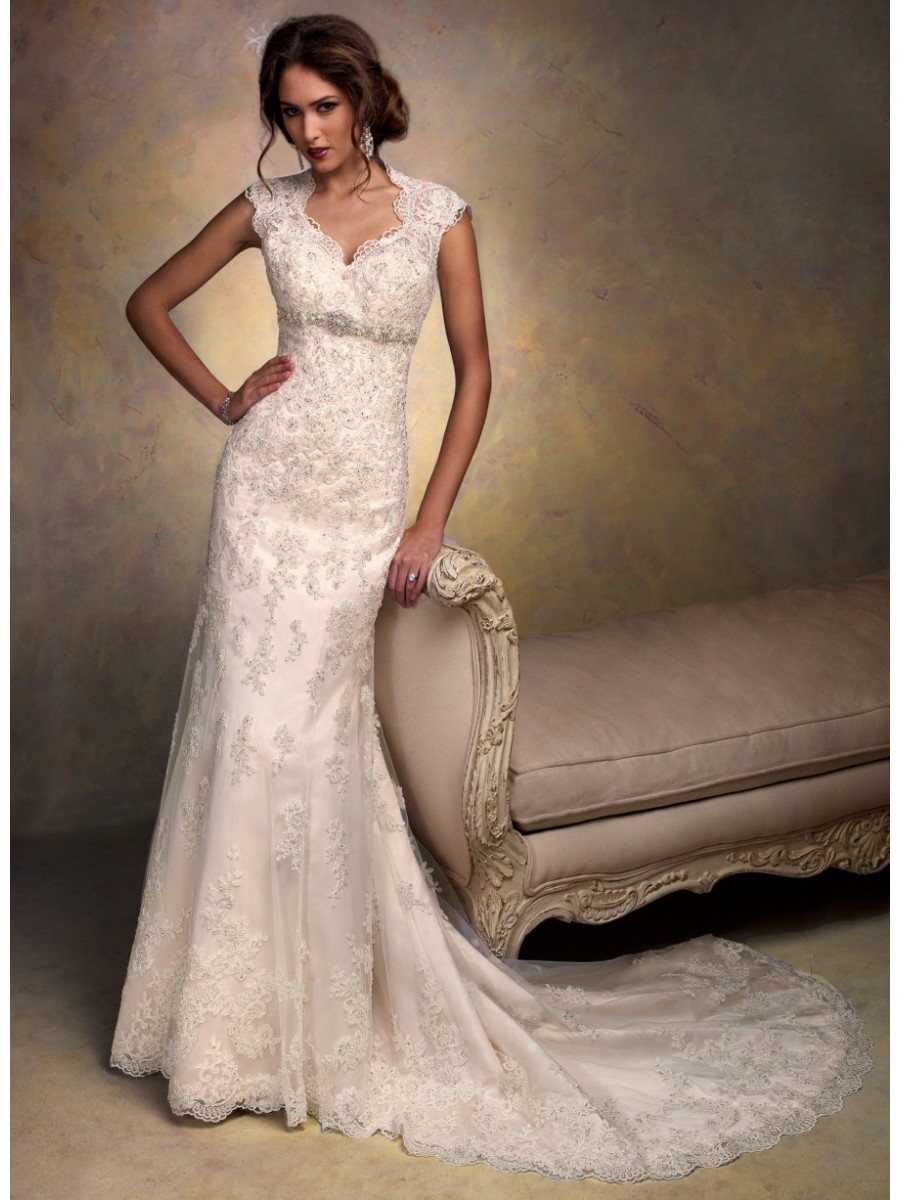 Pinterest
I think it's safe to say your vintage wedding will never go out of style. Check out the 1920's wedding gown above, how can that look ever be played out?! It's the essence of elegance and style – off white lace over ivory satin, playing with both texture and silhouette…not to mention all the fabulous accessories you can add to really bring drama and glam to the overall look! Don't forget vintage isn't just about the 1920's Art Deco era; it can include themes from the 1920's through the 1970's – decades of inspiration!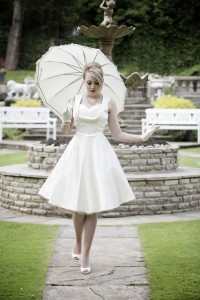 Pinterest
This 1950's inspired look takes vintage to a whole new world, think Audrey Hepburn, Marilyn Monroe and Grace Kelly. The major contribution of the 1950's was the 'wandering waistline', people were becoming more free in their stylistic choices, no longer feeling the need to conform to certain looks for certain occasions. So if you're someone who enjoys elegance with an edge, then a vintage '50s wedding may just be the throwback theme you're looking for!
Pinterest
The 1960's fashion was heavily influenced by Jackie O and the British Invasion via The Beatles. Here we see American fashion taking cues from the London runways. The waistline has a structured reappearance, with sleek, sharp, form-fitting lines and short hems. This is such a fun era to inspire your big day, with icons like Jackie Kennedy and The Beatles – OR -perhaps you're more of a peace and love type person influenced by the hippie culture. The possibilities are endless in this very influential time! You can even find inspiration in today's era – watch a few seasons of MadMen to gather some theme and style ideas!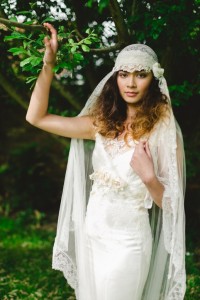 Each decades' trend tends to overflow into the next, then begins to transform into its own. The 1950's began breaking all the rules, as did the 1920's decades before, making a statement with non-conformist fashion freedom! The sixties went from structured shape and form to the hippie culture with bright colors, and the disappearing waistline. Then we come to the '70s, another decade of change. This era was focused on leisure, with the trending of leisure suites and denim flares for all! However, in the wedding world we see an overflow from the late 60s hippie influence happening. Wedding gowns were bohemian, embroidered and flowing – they were romantic and organic. The overall 1970s vintage wedding look was long flowing gowns and hair, creating a natural look – perfect for all you modern day earth goddesses out there!
Related posts