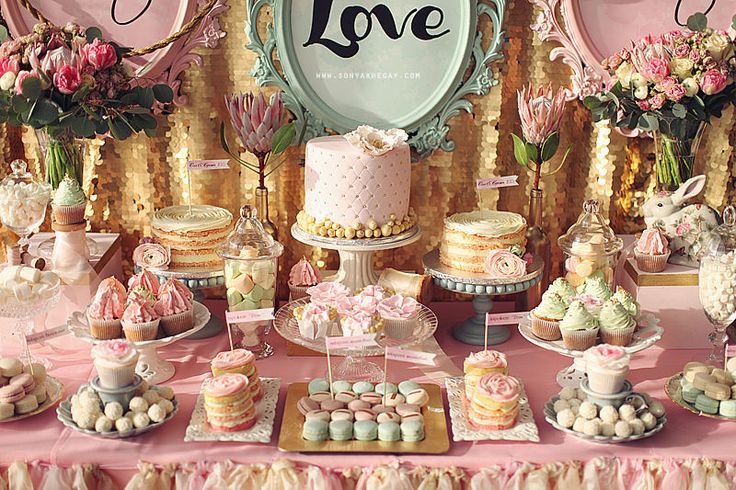 First up… Let them eat cake, AND a delicious assortment of other desserts! Our first trend for this coming wedding season is Alternative Desserts. Instead of focusing on a huge wedding cake, why not include cookies, tarts, cupcakes, macaroons, etc., etc.?! You can get really creative and have a dessert bar set up in theme with your décor! The possibilities are endless, and like we always say -when it comes to sweets… more IS more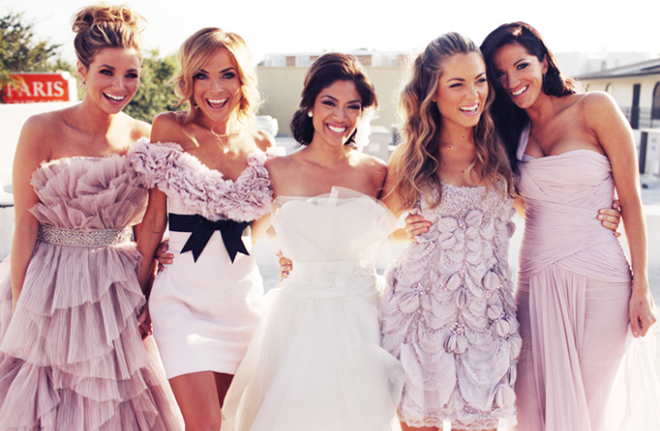 Next up, the Mismatched Bridesmaids. We LOVE this overall look. Each bridesmaid is dressed to her personal best while still remaining cohesive and in theme. There are SO many ways to execute this: You could do same color with different styles; different color with same style; OR different color and different style. Either way – you and your ladies will be sure to shine in whichever variation you decide!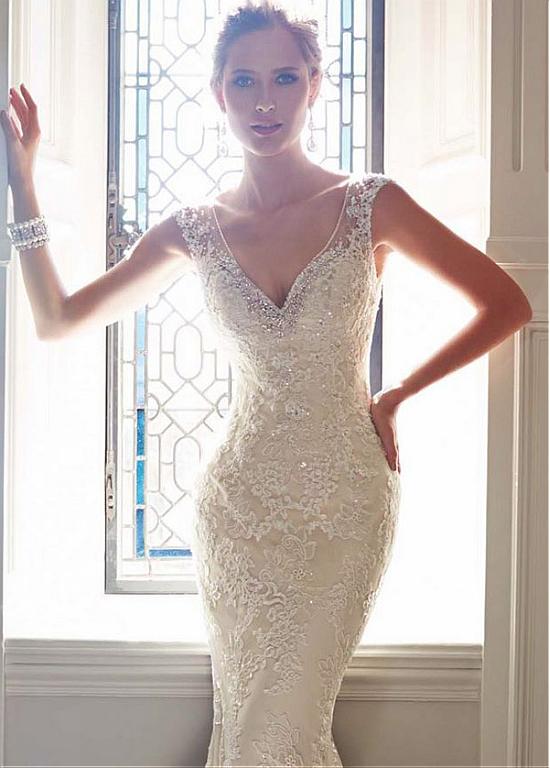 Speaking of dresses, our next 2016 wedding trend prediction is the V-Neck Wedding Gown. The v-neck gown has been seen all over the 2016 runways, and will be sure to take the show down the aisle this wedding season. Aesthetically, this look is elegant, slimming, and can fit into any silhouette – making it the perfect choice for any bride!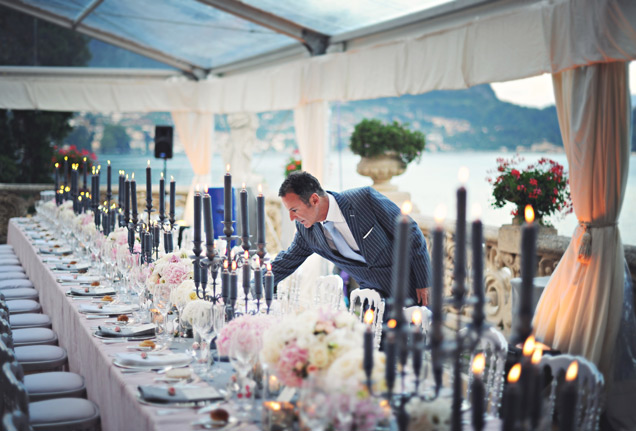 We're not sure if our next pick has something, subconsciously, to do with 50 Shades Of Grey or not…but we're OK with it if it does! Next up, Neutral Palettes! The image above shows a Colin Cowie tablescape, featuring gray as the dominant (oops another 50 Shades reference…) color, offset by cream and pale pink, making for a neutral color theme overall. Think heightened simplicity… less is more here!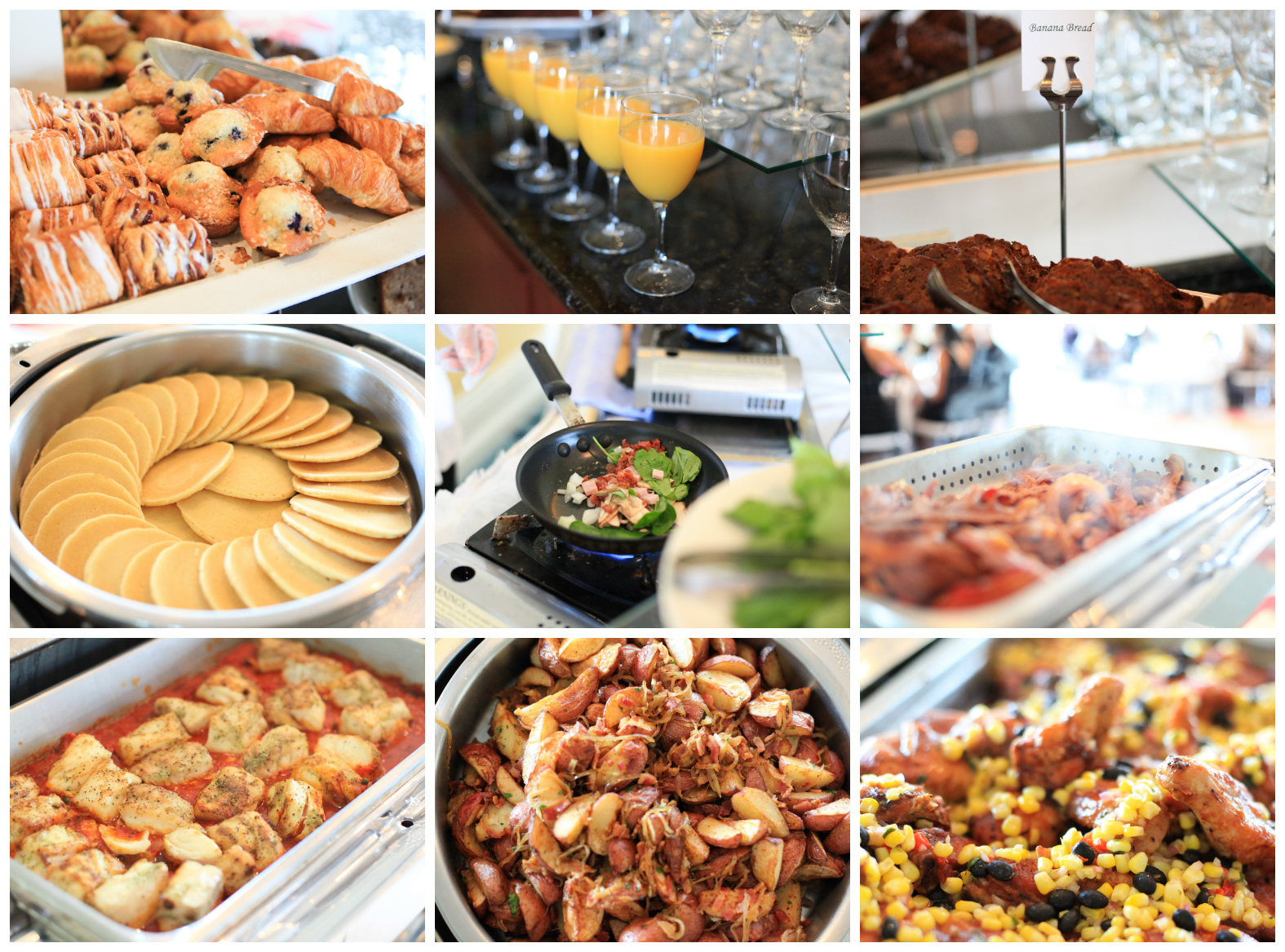 Our final prediction for this wedding season is the Wedding Brunch! This early afternoon soiree has made a huge impact on the social scene, with more and more establishments opening earlier than usual to make sure they include brunch on one of their weekend days. This social trend is sure to also impact the wedding world this season. Offering a wide variety of interesting menu options, not to mention mimosas! Who doesn't love a mimosa?! Guess what, maybe you don't love 'em, and that's fine too because brunch also means there will most likely be a coffee/tea bar set up as well! If you're a 'foodie', or a hipster coffee coinsure, or prefer not to serve alcohol at your celebration – then brunch is the perfect option for your perfect day!
Related posts