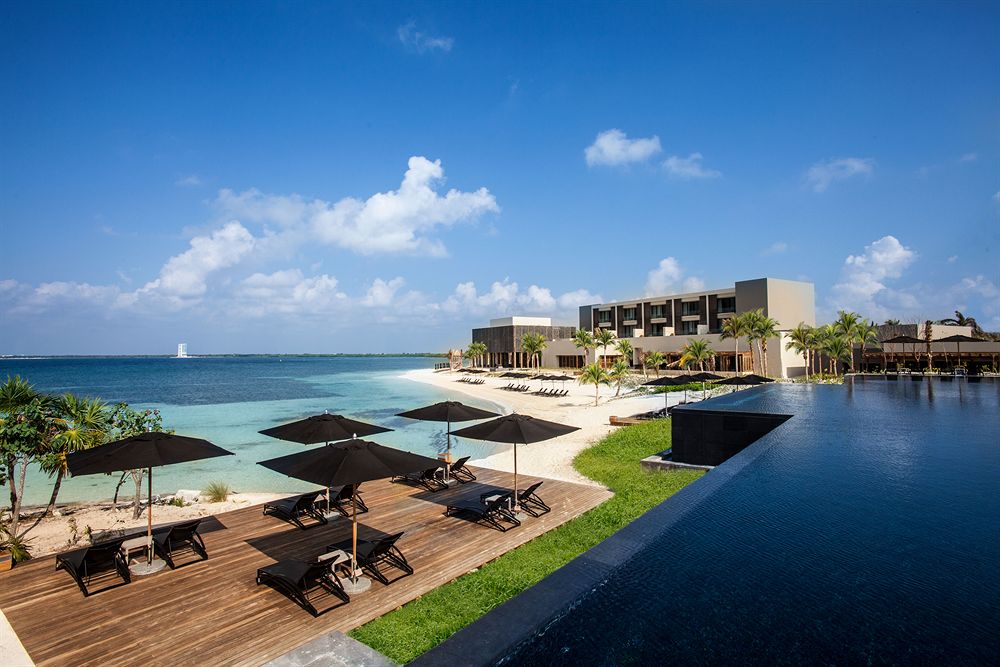 Well it's that time of year, where it's cold almost everywhere! Luckily there are little slices of heaven like the NIZUC Resort & Spa – to make you forget all about that wintery mix. Whether you're looking to get away just because, or planning a wedding, this 2014 awarded 'Best Cancun Resort' won't disappoint! Located on the Yucatan Peninsula, this luxurious beachfront resort features suites and villas – some even include secluded gardens. With 6 restaurants, 2 lounge bars, 2 pools, tennis courts, a spa and gym – not to mention that view – how could NIZUC not be your ultimate destination pick!?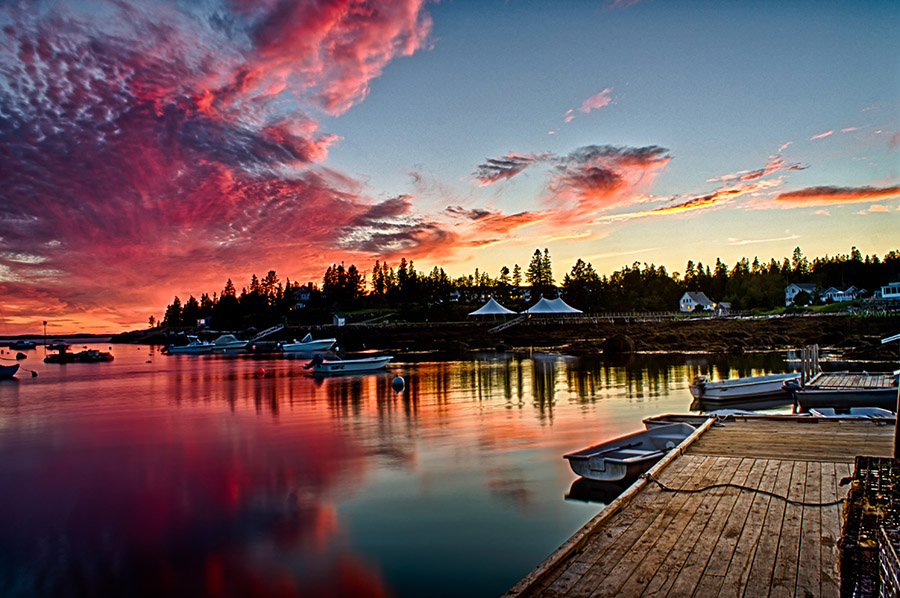 Ok, now we all know you can't beat fun in the sun on the beach, but this picture of the Spruce Point Inn at Boothbay Harbor in Maine, is making me want to grab a coat, put on some boots and climb a mountain! Something about the great outdoors just seems to make everything else disappear. While you've disappeared to the Spruce Point Inn you'll enjoy a wooded, waterfront resort hotel and spa, with accommodations ranging from rooms to cottages to 3-bedroom townhomes! This is the perfect destination for a wedding; can you imagine the bridal photos? Spruce Point Inn is also only a few miles away from Boothbay Harbor Country Club golf course, and the Coastal Maine Botanical Gardens. So if you enjoy fresh mountain air, boating, hiking and cozy fireplaces – this is the place to let us book your next trip!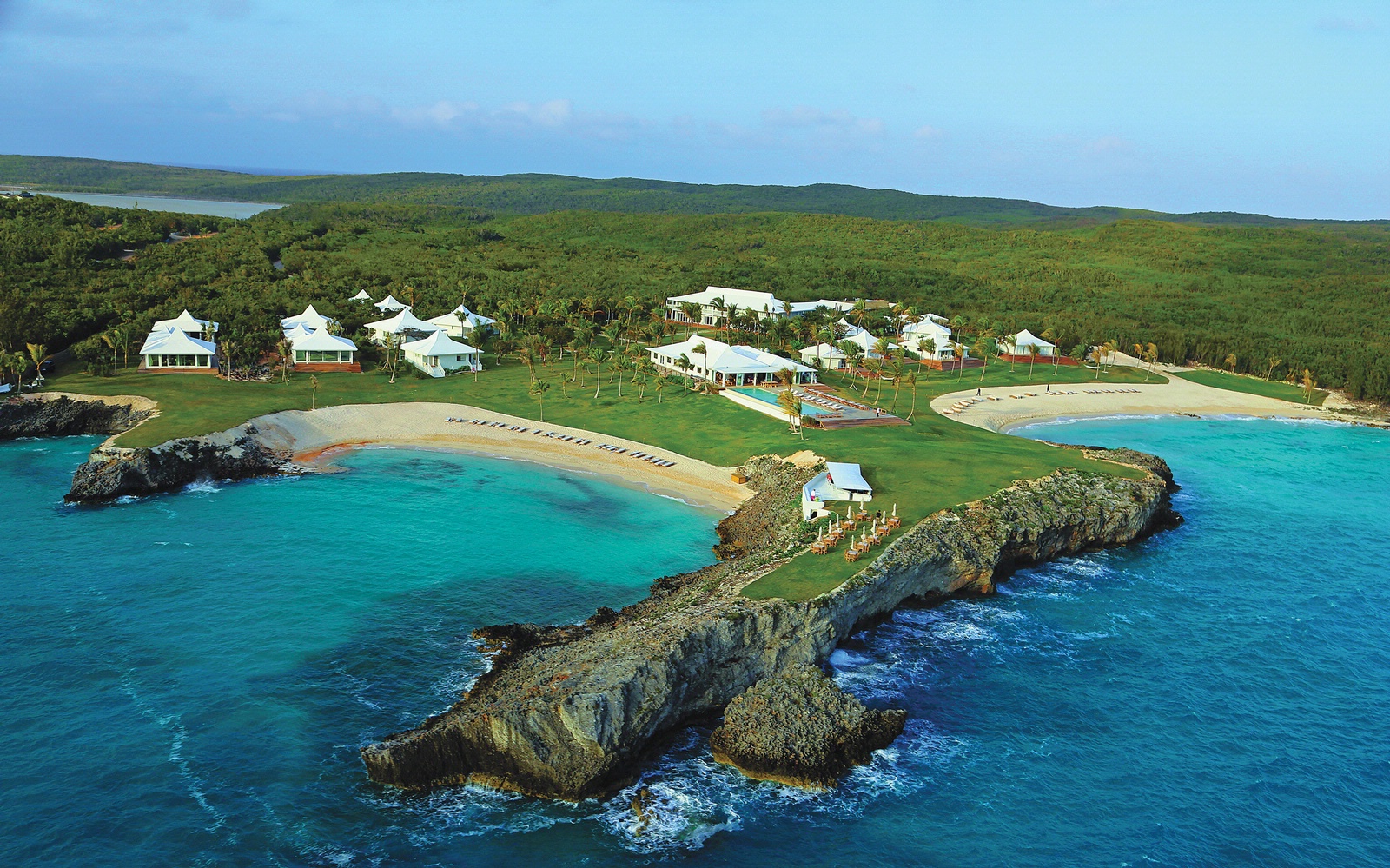 Ahhh, the Bahamas, can't you just feel the warmth and relaxation come over you as soon as you see this image? We sure can! The Cove Eleuthera is an eco-chic, minimalist, beachfront resort… we say minimalist in aesthetics, not accommodations. The Cove features suites, private cottages, and villas with private pools (some even have butlers). As for amenities, you and yours can enjoy 2 cove beaches, trails, an infinity pool, a spa and gym. You're sure not to go hungry while enjoying the finest room service, private beach dining, as well as a sushi restaurant and a bar/grill. If you're looking to really get away from it all, and get lost in the island life this is the place to be!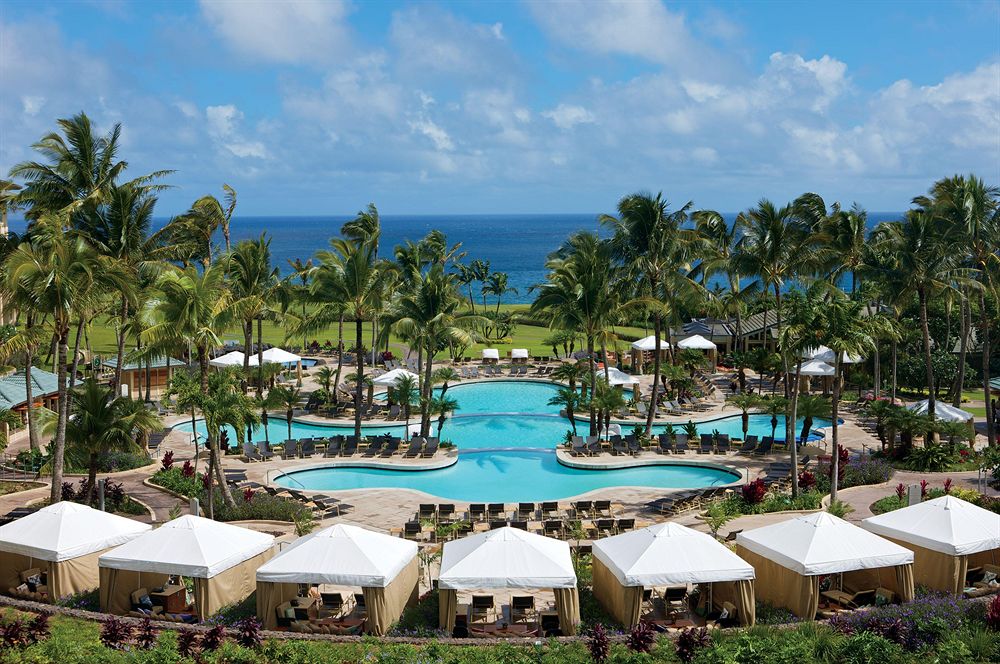 Let's globe trot a bit… Off to the breathtakingly beautiful Ritz Carlton Kapalua Maui, Hawaii! What can we say besides, Maui – Wowwy! This is the ultimate wedding destination – let us tell you why. First off, this luxury resort is a very short walk from Kapalua Bay Beach and has a 173,120 sqft event space! This is a planners dream. Aside from all of that, it just keeps getting better. Accommodations include rooms with marble bathrooms and soaking tubs, 24hr room service, suites are available, and if you're a Club-level guest you have access to a lounge with complimentary food, drinks, WiFi and a concierge. There are 6 restaurants and bars that serve cuisine inspired by the native land. Also, of course, there's a world-class spa and fitness center. Aside from that, you're in HAWAII; go explore all the natural beauty and outdoor activities it has to offer! If the Ritz at Kapalua doesn't scream 'Marry Me!' we're not sure what will??
We've saved the most lavish, most luxurious for last. If you're looking to go 'all-out' for your next destination adventure the one and only place to go would be the One & Only Resort Palmilla in San Jose del Cabo! Lets start with accommodations; they have rooms, suites, poolside suites, ocean front suites and villas – oh my! Moving on to dining, The One & Only has 4 restaurants, a bar, a lounge and a terrace to both dine and drink on while enjoying the incredible view. The resort also offers 2 private dining areas, beachside or in their garden. Both would be perfect for a rehearsal dinner! As for activities to keep you entertained, if you're not the lounge by the pool or beach type – there are 5 tennis courts, yoga and Pilates classes, a spa, and a gym. Oh, wait – we forgot, there's also a yacht, yes a yacht – which is available for outings and entertainment! But, the pampering doesn't stop there, some extras include – luggage unpacking, daily fruit and cocktails delivered to your room, an aromatherapy turndown menu and 24 hour shared butler service. If you want a getaway or a wedding away fit for a Queen, the One & Only is your ONLY choice!
Related posts